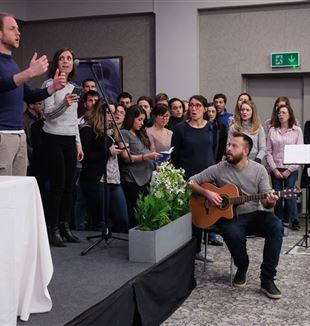 Charitable work is a fundamental educational dimension of Communion and Liberation, which aims at teaching, through faithfully performing an exemplary gesture, that
the ultimate law of existence is charity, gratuitousness.
"Life should be a total sharing, but distraction, fear, convenience, the impediments of the milieu, and malevolence empty life of the value of charity. To train ourselves to fill this void continually, to create an outlook of charity, the most humble and effective method is to start to give some part of our free time expressly and willingly as a sharing in other people's lives."
(Luigi Giussani,
The Journey to Truth is an Experience)
There are numerous activities available around the UK. We suggest that the gesture either starts and/or finishes with a prayer and reading a paragraph from the booklet
"The Meaning of Charitable Work"
, in which Fr. Giussani describes the aim, consequences and directives of charity work.

IMPORTANT NOTE: Owning to the pandemic, charitable work has been suspended.LONDON
CAMBRIDGE
EDINBURGH
_______________
For more information, please contact the
Secretary Team.