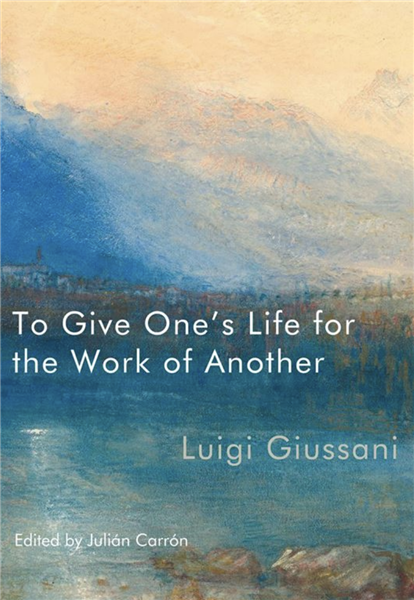 School of Community is an 
educational tool
 which aids a deeper understanding of the experience of the Christian event in our daily lives. It is a weekly catechesis and moment of fellowship, consisting of reading and personal meditation upon a text proposed to the whole Movement, followed by community meetings.


It is conceived just like a school: first,
the will to learn
 is necessary; secondly, the 
seriousness and sincerity
 of
a comparison with your own experience
 is required in order to communicate how the mystery of God is working in your life in a concrete way. The texts reflected upon and discussed are usually those of the founder, Fr. Luigi Giussani, or his successor, Fr. Julián Carrón. Participation is free and 
meetings generally occur weekly.IMPORTANT NOTE: Owning to the pandemic, some School of Communities are currently taking place online or in a hybrid format. Please email the relevant community for further details.
In the UK, School of Community takes place regularly in the following locations:
THE NORTHTHE MIDLANDS
Birmingham (Birmingham/Coventry/ /Leicester/Telford/Wellington/Dudley)
Newman House, The University of Birmingham Catholic Chaplaincy, 29 Harrison's Road, Birmingham B15 3QR, every other Friday 7 pm

Nottingham
online, 9 pm
nottingham.soc@gmail.com
THE SOUTH
London City
Church of the Immaculate Conception, Farm Street Church, 113 Mount Street, Mayfair, London W1K 3AH, Thursday 8 pm
londoncity.soc@gmail.com

London, CLU
More House, 53 Cromwell Rd, Kensington, London SW7 2EH, Thursday 7:30 pm
cluniversity.uk@gmail.com

London, Vauxhall
St Anne's Settlement Hall, 1 Vauxhall Grove, Vauxhall, London SW8 1TD, Tuesday 8 pm
londonvictoria.soc@gmail.com

London, Pinner
Friday 8:45 pm
pinner.soc@gmail.com

London, Ealing
Church of Our Lady Mother of the Church, 2 Windsor Road, Ealing Broadway, London W5 5PD, Friday 8 pm
ealing.soc@gmail.com

London, Bromley
Monday, 9 am

Bristol/Bath
Monday 8:45 pm
bristolbathsoc@gmail.com

Cambridge
Church of Our Lady of the Assumption and The English Martyrs, Hills Road, Cambridge CB2 1JR, Thursday 9 pm
clsoc.cambridge@gmail.com

Basingstoke
online, Monday 8:45 pm
Basingstoke.soc@hotmail.com

Eastleigh/Southampton
Holy Cross Resource Centre, Holy Cross RC Church, 53 Leigh Road, Eastleigh, SO50 9DF, Wednesday 8 pm
soc.sswp@gmail.com

Maidenhead/Reading
Parish Our Lady of Peace and Blessed Domenico Barbieri, 338 Wokingham Rd, Earley, Reading RG6 7DA, Wednesday 8 pm
wedgroupmaidenhead@gmail.com

Oxford
online, Thursday 8:30 pm
SCOTLAND
For further information and for local contacts, please contact the
Secretary Team.