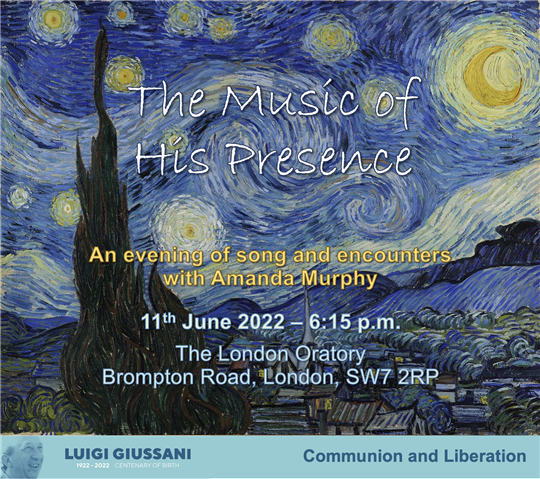 The Music of His Presence
Saturday 11 June, 6.15 pm, London Oratory (Brompton Rd, London SW7 2RP)
We have invited our friend Mandy to give a witness combined with an evening of songs on Saturday 11th June at 6.15pm at the London Oratory (Brompton Rd, London SW7 2RP) as part of the pubic events to celebrate Fr. Giussani's centenary here in the UK.

For further info/if you would like to be involved in the organisation please contact the Secretary Team (secretary.cl@gmail.com)

Please download the leaflet that can be used to invite friends and colleagues.